Pope Francis Rebukes Europe: Being A Migrant Is Not A Crime
07 Saturday May 2016
"What has happened to you, the Europe of humanism, the champion of human rights, democracy and freedom?"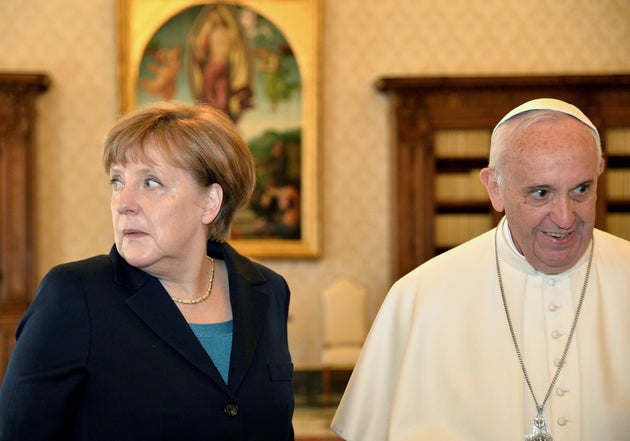 lberto Pizzoli/Pool/Reuters
In the presence of top European Union leaders, Pope Francis said Europe has become "weary" and lamented its treatment of migrants.
VATICAN CITY (Reuters) – Pope Francis on Friday lamented a Europe he said had grown "weary" and "entrenched", and urged the continent not to see migrants as criminals.
Francis made his pointed comments in the presence of top EU leaders, including German Chancellor Angela Merkel, European Central Bank chief Mario Draghi and the presidents of the European Parliament, Commission and Council.
"What has happened to you, the Europe of humanism, the champion of human rights, democracy and freedom? What has happened to you, Europe, the home of poets, philosophers, artists, musicians, and men and women of letters?" he asked.
"What has happened to you, Europe, the mother of peoples and nations, the mother of great men and women who upheld, and even sacrificed their lives for, the dignity of their brothers and sisters?"
The pope was speaking at a ceremony in the Vatican's frescoed Sala Regia to award him the Charlemagne Prize, conferred annually by the German city of Aachen to those who have contributed most to the ideals of post-war Europe.
His comments pointed to a malaise at the heart of the European Union, which has wrestled with a long, divisive debt crisis and is struggling to absorb a vast influx of migrants and refugees, many fleeing conflicts such as Syria's civil war.