Benedict on Francis: Pope is in "full accord" with JPII
17 Thursday Mar 2016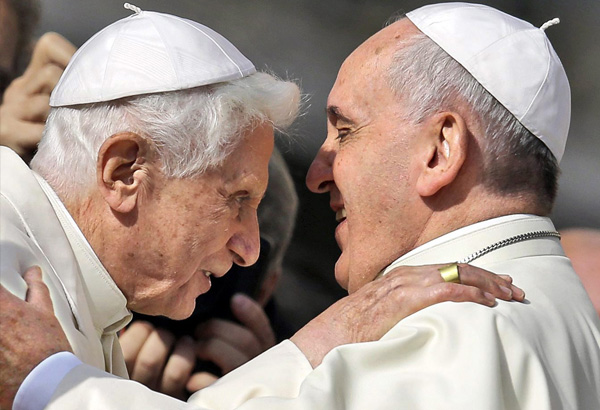 VATICAN CITY — Emeritus Pope Benedict XVI has broken a long silence with an interview in which he speaks about Pope Francis and the Catholic Church's merciful side.
In what may be his first public comments about his successor, Benedict said Francis "finds himself in full accord" with St. John Paul II's "profound" concept of the centrality of mercy in the church.
"For me it's a sign of the times the fact that the idea of God's mercy is becoming ever more central and dominant," Benedict said in the interview in a new book.
Francis has sought to show a more merciful, less moralizing side of the church after two papacies that emphasized doctrine.
Benedict, 88, has largely kept his promise of living "hidden from the world" since his 2013 retirement.